Urban Design Priorities for The Heights
In 2022, The Heights Urban Design Workgroup met every two weeks between January and June. After 10 sessions, they delivered a letter outlining their recommendations for The Heights. The letter is available here. However, it is only a draft as we are waiting on a few more signatures.
The letter content is summarized below. The Saint Paul Port Authority will reference this information when drafting covenants and working with developers.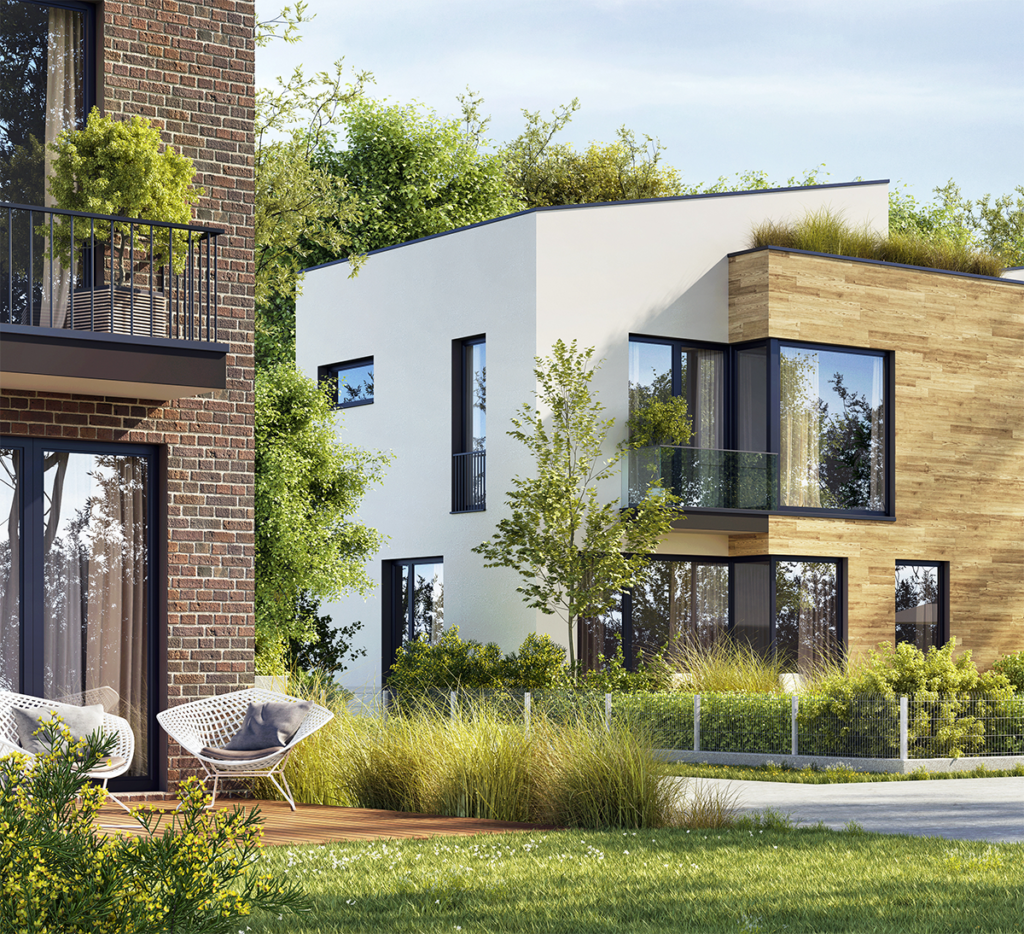 Modern & Cohesive
The Urban Design Workgroup recommends a modern design for The Heights. Simple lines. Specifically, flat rooftops (except for single-family units) and garages in the back (where they're not the focal point).
The desire for modern design came with a caveat: cohesiveness. While they do want to see modern architecture with new construction, they also want it to fit with the existing neighborhood. In essence, they don't want to see anything that doesn't look like it belongs.
Plant Diversity
The workgroup emphasized the importance of plant diversity at The Heights. As such, they recommend having a wide variety of plants in both the public and private areas, including boulevards. Additional concepts they leaned into include canopy cover, pollinator habitat, and turf grass limitations.
Stormwater Management
There was significant discussion around stormwater management systems and how they work with the overall urban design. The group's preference is to implement stormwater management systems within public-facing infrastructure wherever possible. The idea is celebrate rainwater as a resource through artful engineering.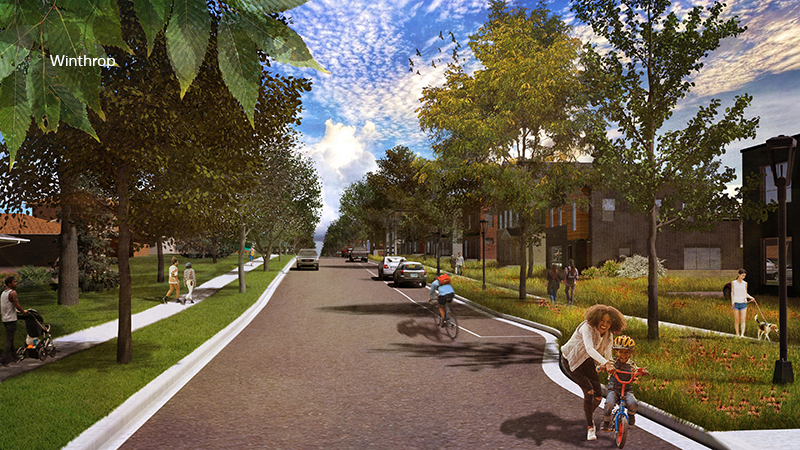 Safety & Traffic Control
Safety was another important urban design conversation. The first recommendation is to use Crime Prevention Through Environmental Design (CPTED) strategies throughout the site to ensure residents feel safe in the new environment.
The second recommendation ties back to traffic. The group strongly discourages truck traffic entering newer residential areas west of Howard. The same is true for the existing residential neighborhoods.
Community
Finally, the group talked a lot about the importance of building community through urban design. One common theme was the need for amenities, especially privately-owned public spaces (POPS). These would be owned, operated, and maintained by the developer or land owner. Amenities to consider include diverse programming, public art installations, drinking water, restrooms, bike parking, water features, and more.
Group members also felt that these could be complemented by educational and interpretive signage. These could be placed strategically around the site and highlight the historical and/or ecological significance of the area.
Maintenance was also highlighted as an important component to building community pride. The group wants to ensure there is a high standard for cleanliness and accountability must trickle down to future developers and owners. Areas of importance include shared alleys, green infrastructure facilities, and more.