Breathing Just Got Easier in Saint Paul with the Opening of the IDTS Wellness Center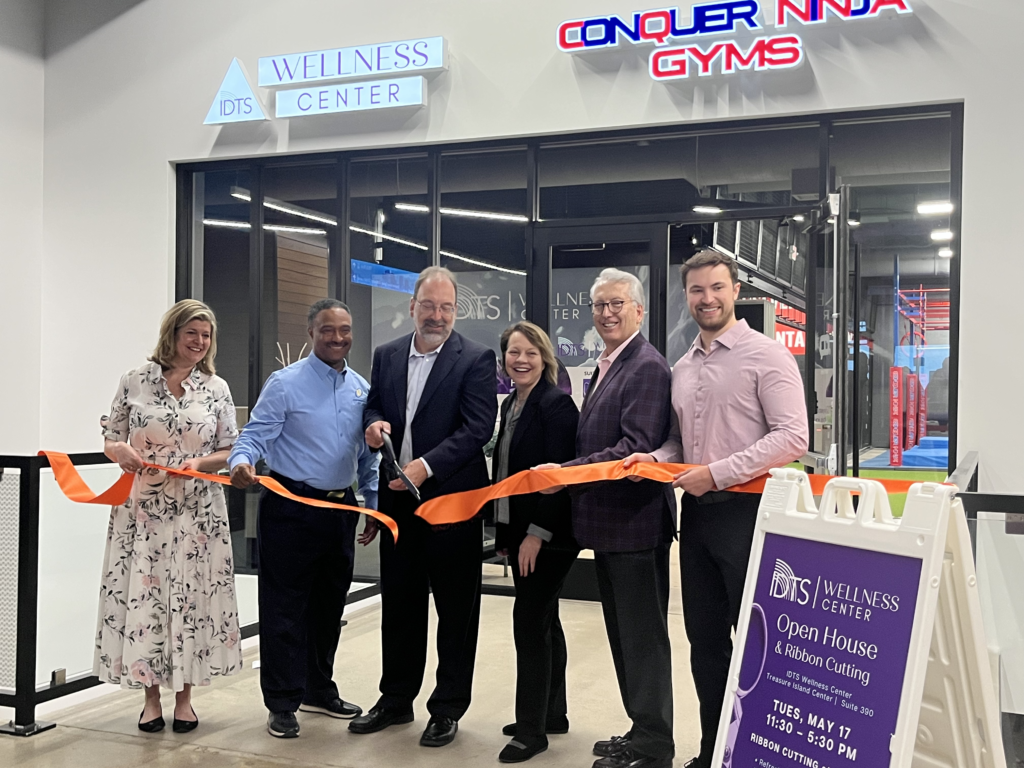 IDTS Medical and city officials celebrated the grand opening IDTS Wellness Center at Treasure Island Center (400 N Wabasha Street, Saint Paul) earlier today. According to founder Mario Nozzarella, the Wellness Center will offer complementary services to further ensure everyone has "access to good respiratory care, whether they can afford it or not."
He adds, "The Wellness Center is the first step. Then we're going to be introducing a full-on medical center." The IDTS Medical Center is currently under construction at Treasure Island Center.
Partnerships
The Wellness Center will receive support from the IDTS Foundation. According to Carrie Moore, executive director, "We can provide fitness center memberships, chiropractic care, and dry salt therapy for underserved populations in Saint Paul with poor respiratory health in advance of the medical centers for respiratory care opening soon, one downstairs, and one in Ramsey."
The Foundation is currently funding respiratory studies for first responders, including the Saint Paul Fire Department and Saint Paul Police Department. The study focuses on how these jobs impact respiratory health. Moore adds, "Helping people breathe is what we're all about."
Plans are also underway for IDTS Wellness Center to partner with the Lewis Sports Foundation. According to founder Leo Lewis, their goal is look for ways to improve respiratory health and maintenance in all communities. He adds that this is especially important for youth who struggle with respiratory issues like asthma.
"I'm really excited about the fact that our foundation can partner with IDTS medical, and its foundation as well, to present this type of educational format and certainly engage young people in activities that we have here at the Wellness Center," said Lewis.
About Intelligent Diagnostics & Therapies (IDTS)
The IDTS Medical mission is to focus on the development of continued advancements in drug delivery and respiratory treatments. IDTS Medical Center provides respiratory treatment for those unable to afford the proper care while supporting the advancement of research, education, and treatment in respiratory health where the outcomes support the betterment of humanity.