Hey! Have you heard the news about The Heights redevelopment project? In June 2022, the City of Saint Paul approved the Master Plan. Now, it's the Saint Paul Port Authority's turn to bring the plan to life.
How does the Master Plan Impact The Heights Redevelopment?
The City started the Master Planning process in 2019 and concluded this year with a blueprint the Saint Paul Port Authority will follow when redeveloping the site. The plan show us where low, medium, and high density housing will be placed. It does the same for light industrial spaces, a five-acre park, and 15-acres of green space.
While a lot that has yet to be decided at The Heights, we do have renderings that show what the site could be. All placements have been made in accordance to the Master Plan.
What to Expect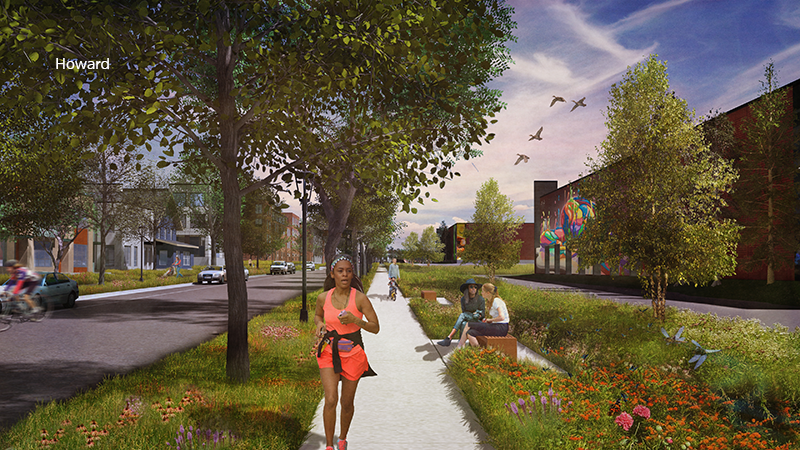 Learn More