Soccer Stadium One Step Closer to Reality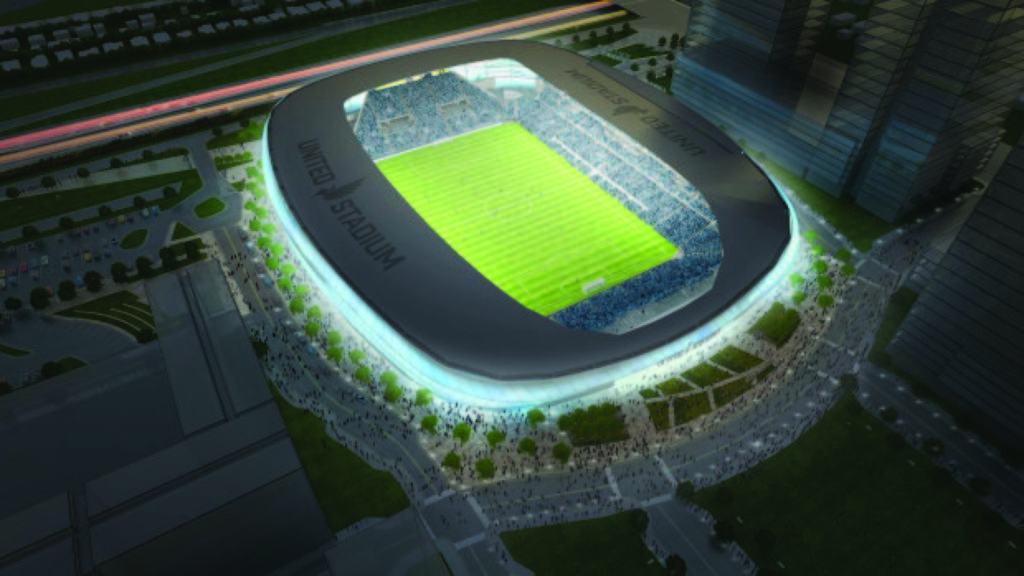 Capital City Properties Board of Directors Approves Irgens for Stadium Partnership
The Capital City Properties (CCP) Board of Directors gave its approval on March 28, 2017 for the organization to move forward with a Joint Venture agreement between Irgens, a Milwaukee-based developer and MUFC Investor, LLC, an entity representing the interests of Minnesota United FC.  CCP is a nonprofit subsidiary of the Saint Paul Port Authority. Under this agreement, all three parties will work together to develop 15 of the 25 land parcels currently owned by RK Midway where the soccer stadium is expected to be built.
Irgens will bring forward equity and financing, gaining a 60 percent stake in the Joint Venture. Minnesota United FC will contribute a financial interest and receive a 30 percent interest. CCP will move forward with securing a Master Lease agreement for the property and take a 10 percent interest.
All partners in the Joint Venture will be given the opportunity to purchase the property at a later date, at percentages equal to their respective Joint Venture interests. CCP does not intend to exercise this option and will offer its portion of the sale to Irgens first and Minnesota United FC second. CCP's goal is to be a short-term conduit for the project and ideally be out of the partnership by the end of the  year.
Project Contingencies
Although the project continues to progress, there are contingencies in place that must be met before construction will begin. These include:
Approval of the project budget and Operating Agreement by all Joint Venture partners
Successful execution of the Master Lease
Assignment of the Master Lease from CCP to the Joint Venture
Creation of a Snelling Avenue Joint Venture between RK Midway, Irgens and Minnesota United FC for eight additional land parcels
Lease agreement between RK Midway and the team for four additional land parcels
Approval from Ladder Capital Mortgage