300 Foot Art Mural Coming to Treasure Island Center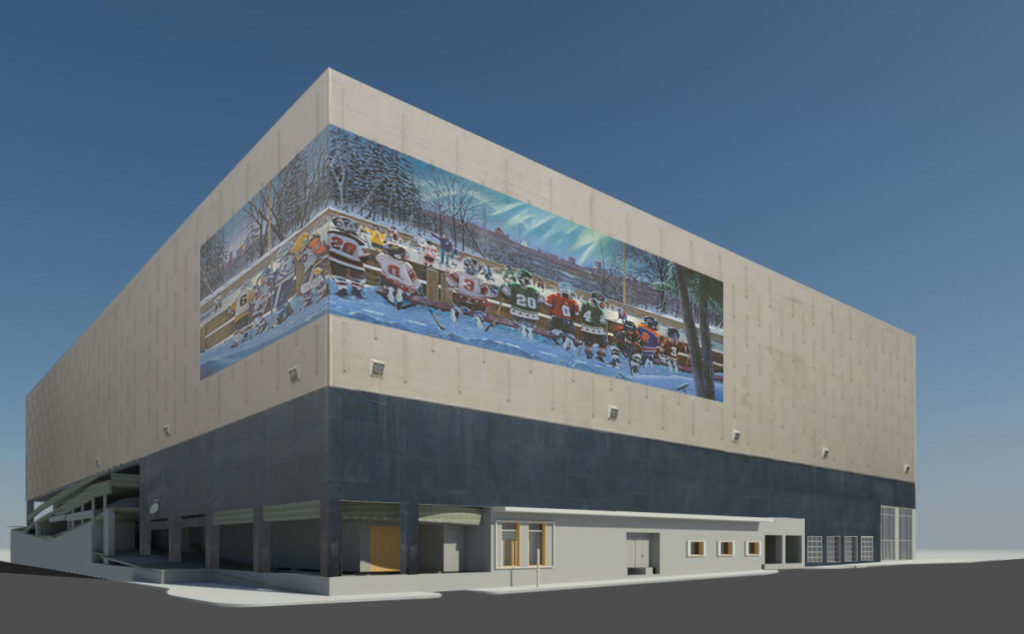 Big things are coming to Treasure Island Center, including a larger than life mural that will wrap the building on Cedar and 6th Streets.  The Saint Paul Port Authority has partnered with principals from Hempel Companies to redevelop the former Macy's department store.
The new a mixed-use facility will be home to a number of office and retail tenants, including a local brew pub, health care provider and the Minnesota Wild practice facility. Treasure Island Center is scheduled to open in the fall of 2017.Follow the link below to view a clip featuring mural artist Terrence Fogarty.
Video Clip:
http://www.kare11.com/news/local/land-of-10000-stories/artist-creating-300-foot-hockey-mural/416257000