Joists are Going Up Today at Treasure Island Center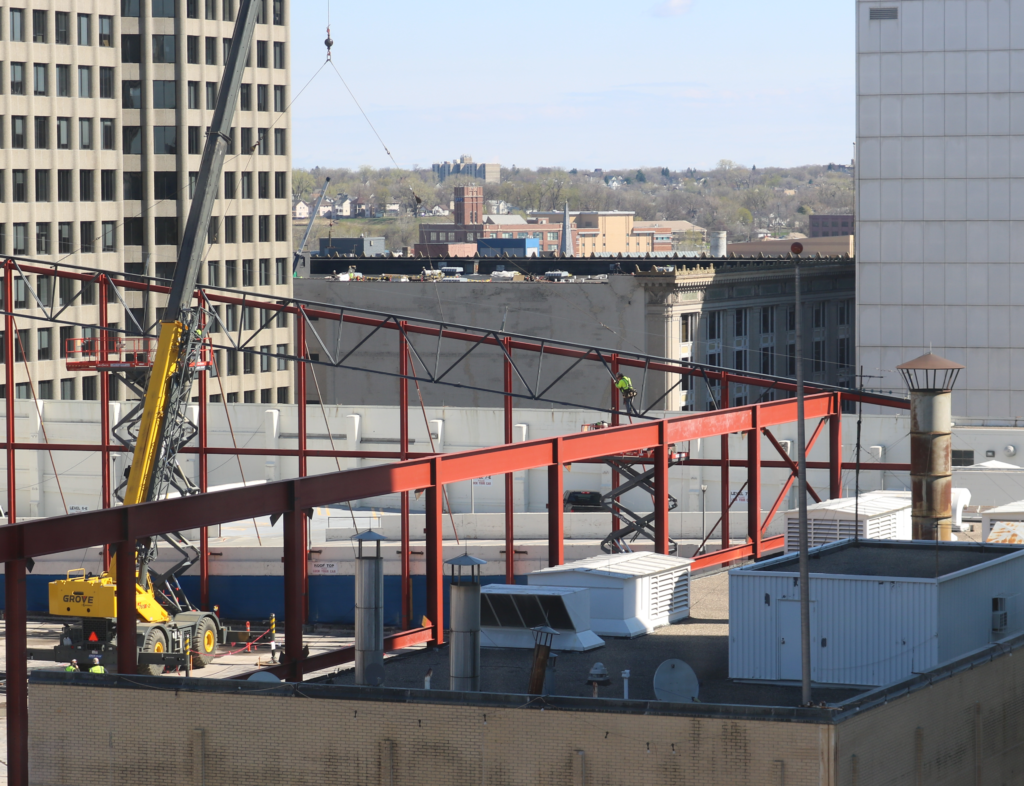 Look closely at the photo and you will see one RJM crew member "walking the iron" on what will soon be TRIA Rink. On any given day, there are 100 people working on the inside and the outside of the building.
Click here to see the latest news story on the progress of Treasure Island Center.