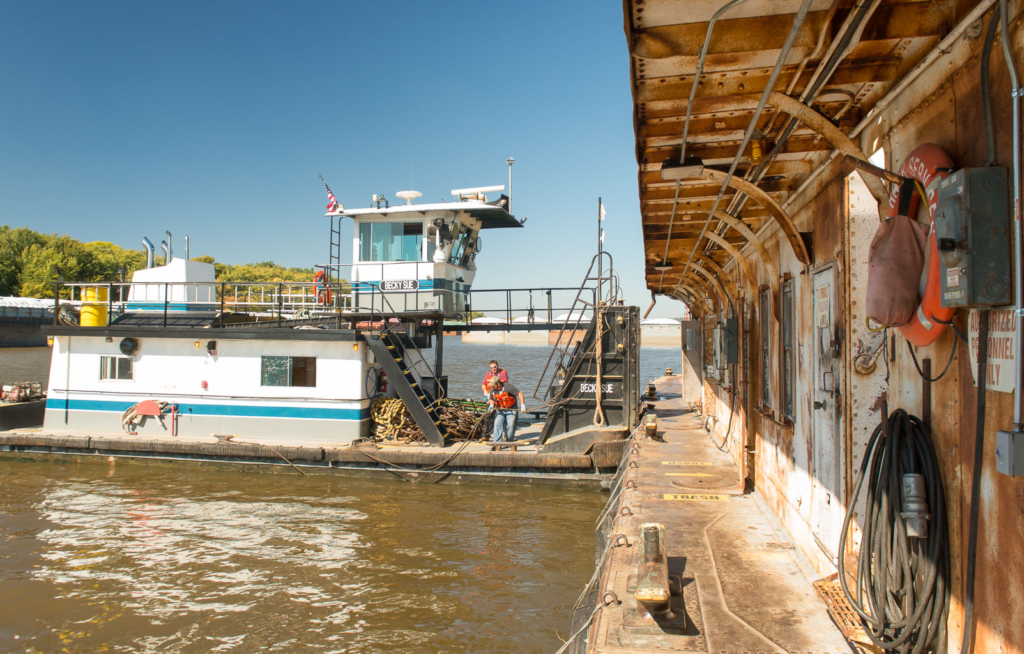 It was on this day in 1932 that the Saint Paul City Council created the Port Authority of the City of Saint Paul. A lot has changed in the past 85 years. In the 1930s:
Gangsters dominated daily newspaper headlines
Schmidt was the 7th largest brewery in the nation
White Castle hamburgers could be purchased for a nickel
What hasn't changed since the 1930s?
The locks and dams on the Mississippi River. Twenty-six locks and dams were strategically placed between Minneapolis and Saint Louis during the 1930s to support barge traffic with a 9' channel. These locks and dams have been in place ever since.
The challenge is that they were built to last approximately 50 years. Do the math and you will see they should have been replaced in the 1980s. The U.S. Army Corps of Engineers, the organization responsible for maintaining the 9′ channel, has been successful keeping river commerce flowing smoothly with fixes along the way, but the farther you go down river, the more apparent the challenges become.
What Would it Mean to Minnesota if the Locks and Dams Failed?
While Lock and Dam #1 (Minneapolis) is no longer needed for barge travel, #2 through #26 each play a critical role in shipping products in and out of Minnesota in a cost-effective and environmentally-friendly way. If river traffic came to a halt, we could expect:
Increased fuel and exhaust usage. 1 ton of cargo can be moved 647 miles via barge on a single gallon of fuel; the same product would only make it 477 miles by train and 149 miles by truck.
Increased traffic. For every barge pushed on the river, 16 rails cars or 65 semi-trucks would be needed to move the same amount of product. This equates to 780 semi-trucks for every boat transporting 12 barges.
Corn, wheat and soybean producers would be cut off from the global market and their prices would increase to the point of not being competitive.
Bulk commodities would be challenging to bring into Minnesota, including road salt, cement and products our municipalities need to keep our drinking water clean.
Approximately 5.5 million tons of commodities are shipped in and out of Twin Cities harbors each year.
What is the Solution?
According to Lee Nelson, Upper River Services, maintenance continues to be a priority but there are some areas that need significant rehab, repair or replacement. Many in the river shipping industry agree that legislation is needed to support the lock and dam infrastructure and are hopeful that support will come as part of Congress' focus on infrastructure.
For more information, a list of recent articles related to the lock and dam infrastructure are included below:
http://qctimes.com/news/local/government-and-politics/ag-shipping-interests-push-for-infrastructure-improvements/article_9bf9a9f1-6b1a-501e-8933-5aebf143c6a9.html
http://www.iowafarmertoday.com/news/regional/troubled-locks-and-dams-on-display-during-corn-group-tour/article_757ade6e-81f3-11e7-8e50-4f29df24d512.html
http://www.kwqc.com/content/news/Local-lawmakers-looking-to-improve-lock-and-dams–438646003.html