Meet Ashley on #NationalInternDay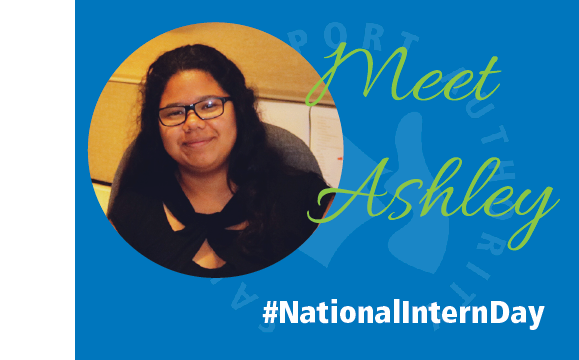 Today we celebrate our summer intern Ashley Torres!
Ashley worked with a College Possible coach, earlier in the year, to develop a list of summer activities that would be beneficial for a soon-to-be high school senior. The conversation led Ashley to  Saint Paul's Right Track program, which resulted in her being selected as the Port's summer intern. In this role, Ashley has become actively engaged with a number of departments, including the Port's administrative, development and marketing teams.
Future Education Goals
Following high school graduation, Ashley plans to attend either Saint Catherine's, Concordia-Moorehead, Saint Scholastica or Minnesota State University-Mankato. Ashley gravitates toward the medical profession because of her experiences assisting her grandparents with their medical appointments, often serving as a translator. Ashley's goal is become a nurse.
Fun Facts About Ashley
In her free time, Ashley has a passion for learning about cars and playing volleyball. She also does her best to avoid watermelon due to a pesky allergy. We are all enjoying Ashley's positive, take-charge approach to her internship role. (How many high-school aged interns would take the initiative to stand-up during a board meeting and shake hands with each of the commissioners in attendance?) As Ashley wraps up her final weeks at the Port Authority, we wish her well on all of her future endeavors. We are confident that the future has great things in store for this remarkable young woman.