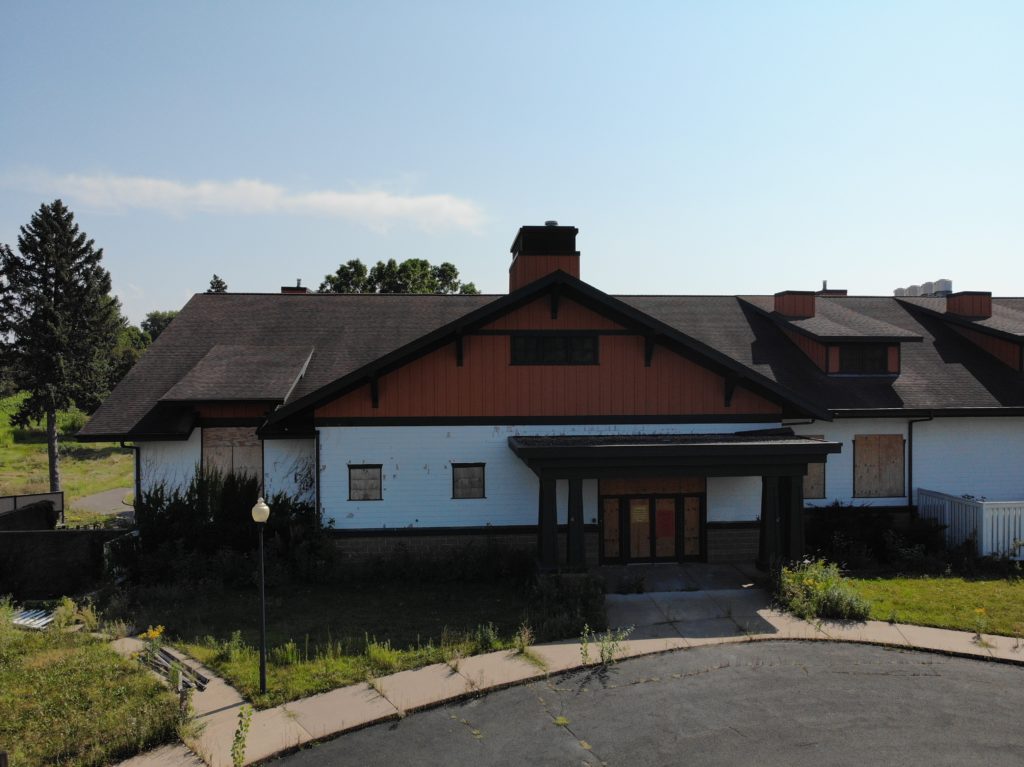 Hillcrest Bond Request
The Saint Paul Port Authority will appeal to the Minnesota Legislature and request $2M in General Obligation bonds for the Hillcrest redevelopment site. If awarded, funds will be used to create a sustainable community with jobs, housing, and parkland on the City's East Side.
Hillcrest Vision
Our vision for Hillcrest aligns with our commitment to create vibrant communities. From our perspective, vibrant communities offer wealth creation opportunities for all residents. For this reason, we advocate for light industrial jobs. They provide opportunity for those who don't have an advanced degree. They also offer living wages and benefits to those living below the poverty line. And more importantly, they are less taxing on the environment than their heavy industrial counterparts and fit well within neighborhoods.
Sustainability Goals
Our most lofty goal for Hillcrest is to create a Net Zero , Carbon Free Community. Provided we secure appropriate funding, this site could exceed the results of similar projects nationwide. In fact, we see Hillcrest becoming a demonstration site for the State of Minnesota. The nation. And the world.
Thus far, the Port Authority has submitted a comprehensive plan to the U.S. Green Building Council. The intent is to pre-certify the project under LEED for Communities. In this case, we are aiming for the Platinum level (80+ points).
Hillcrest Bond Supporting Enhancements
With this bond request, the Port Authority is better positioned to replicate past successes. At the same time, the Port Authority will create a best-in-class sustainable development. One that will help both the City and the State meet their sustainability goals.
Hillcrest is the Port Authority's largest project since the redevelopment of Energy Park in the 1980s. Today, Energy Park is as a neighborhood hub with more than 5,000 jobs, generating $7M in annual taxes. Hometown businesses at Energy Park include U.S. Bank and Kemps. Comparatively, Hillcrest has the potential to rejuvenate the East Side in just a few years, as illustrated below.
Project Goals
1M sq. ft. light industrial manufacturing space (approximate)
1K living wage jobs w/low barriers to entry (approximate)
1k housing units (market rate and affordable) (approximate)
5 acres active park space managed by the City (approximate)
15 acres passive green space managed by SPPA (approximate)
$250M in private sector investment (projected)
$5M increase in annual property taxes (projected)
Hillcrest Timeline
| Timing | Initiative |
| --- | --- |
| 2021 | As has been noted, the City of Saint Paul continues to lead the Master Planning process. |
| 2022-2023 | Following the Master Plan, the Port Authority will focus on infrastructure design, engineering, and construction. |
| 2023 | From there, we will move into the initial construction phase. |
| 2024 | At this time, the first occupants should be taking ownership of light industrial and residential spaces. |