Saint Paul Port Authority Adds New Commissioners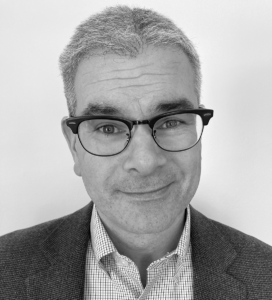 Matt Slaven
The Saint Paul Port Authority welcomed Matt Slaven to its Board of Commissioners in March 2021. Slaven has lived in Saint Paul since 1995, where he attended law school and he and his wife raised their daughter. Most of Slaven's career has been in private practice, but he did spend almost a year working for the City of Saint Paul, working on both the Ford and Allianz Field projects. Today, Slaven is the vice president and general counsel for MV Ventures.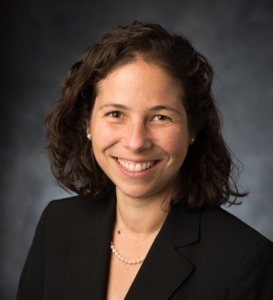 Council Member Rebecca Noecker
In April 2021, Saint Paul City Council Member Rebecca Noecker joined the Port Authority Board of Commissioners. A former middle school science teacher, Noecker represents constituents in Ward Two with a commitment to economic development, job creation, and supporting families. She is currently serving her second term on the Council.
Before the April 2021 Board Meeting, we sat down with both Slaven and Noecker, to hear from them why they want to be a part of the board and what each of them will bring to the Port Authority. To learn more about what the Board of Commissioners vote on each month, go to the Meetings section of our website.
Q: What Motivated You to Become a Port Authority Commissioner?
Rebecca:     I'm fortunate enough to represent Downtown, the West Side, and Summit Hill – areas that have a lot of potential for development. I see myself representing the perspective of my Ward.
Matt:          I have obviously been aware of the work of the Saint Paul Port Authority for a couple decades, working in real estate. It is probably one of the most interesting statutory entities in the state. The fact that is has the opportunity to work outside the municipal boundaries of Saint Paul and around the state is intriguing.
Q: What Unique Perspective Do You Bring to the Saint Paul Port Authority?
Matt:          I want to serve, first and foremost, the mission of the Port Authority and provide the kind of ground market information and insight that I can share from what I'm experiencing in the private market.
Rebecca:     I try to be a really thoughtful contributor. I try to see an issue from as many angles as possible before coming to a conclusion on the best approach. I think all the issues we deal with both at the City Council, and I assume the Port Authority Board, are very nuanced. And I think we get the best outcome when we don't come in with a predetermined outcome in mind or are overly rigid in our approach.