Energy Park: 35 Years Later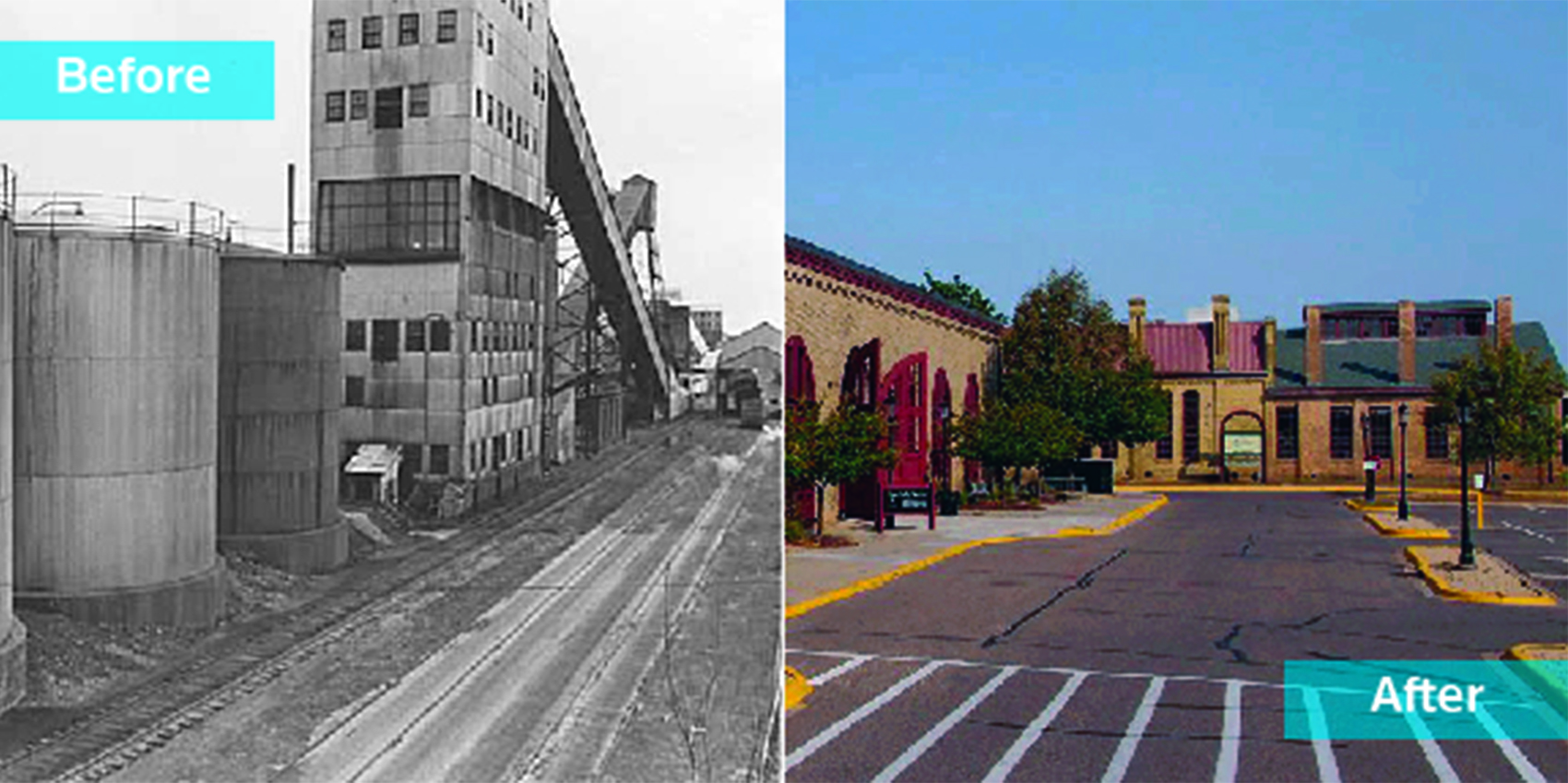 The "Before" Picture
From 1917 to 1979, the Koppers Company produced foundry coke and various by-products, such as coal tars and coal tar distillates, on 32 of the 200 acres now known as Energy Park Business Center. Unfortunately, 60 years of inadequate storage and disposal practices resulted in significant soil and groundwater contamination.*
In 1983, the Environmental Protection Agency (EPA) designated the site a Superfund, which they define as "any land in the United States that has been contaminated by hazardous waste and identified by the EPA as a candidate for cleanup because it poses a risk to human health and/or the environment."
Creating the After Picture
In the same year, the Saint Paul Port Authority was engaged to manage the cleanup. The process involved oversight from the EPA and Minnesota Pollution Control Agency.
The Port Authority also led the redevelopment of the project, which resulted in a mixed-use business center offering office space, charter schools, light industrial manufacturing facilities and more than 780 affordable and market-rate housing options.
Today there are 91 businesses in the Energy Park Business Center, supporting 5,400 jobs (3,800 that can be attributed to redevelopment) and generating $7.1 million in taxes each year.
*According the to EPA, groundwater treatment and monitoring continues at the site today.