Treasure Island Center Celebrated with Ribbon Cutting Ceremony
Today, community leaders from the both the City of Saint Paul and Prairie Island Indian Community celebrated the grand opening of Treasure Island Center.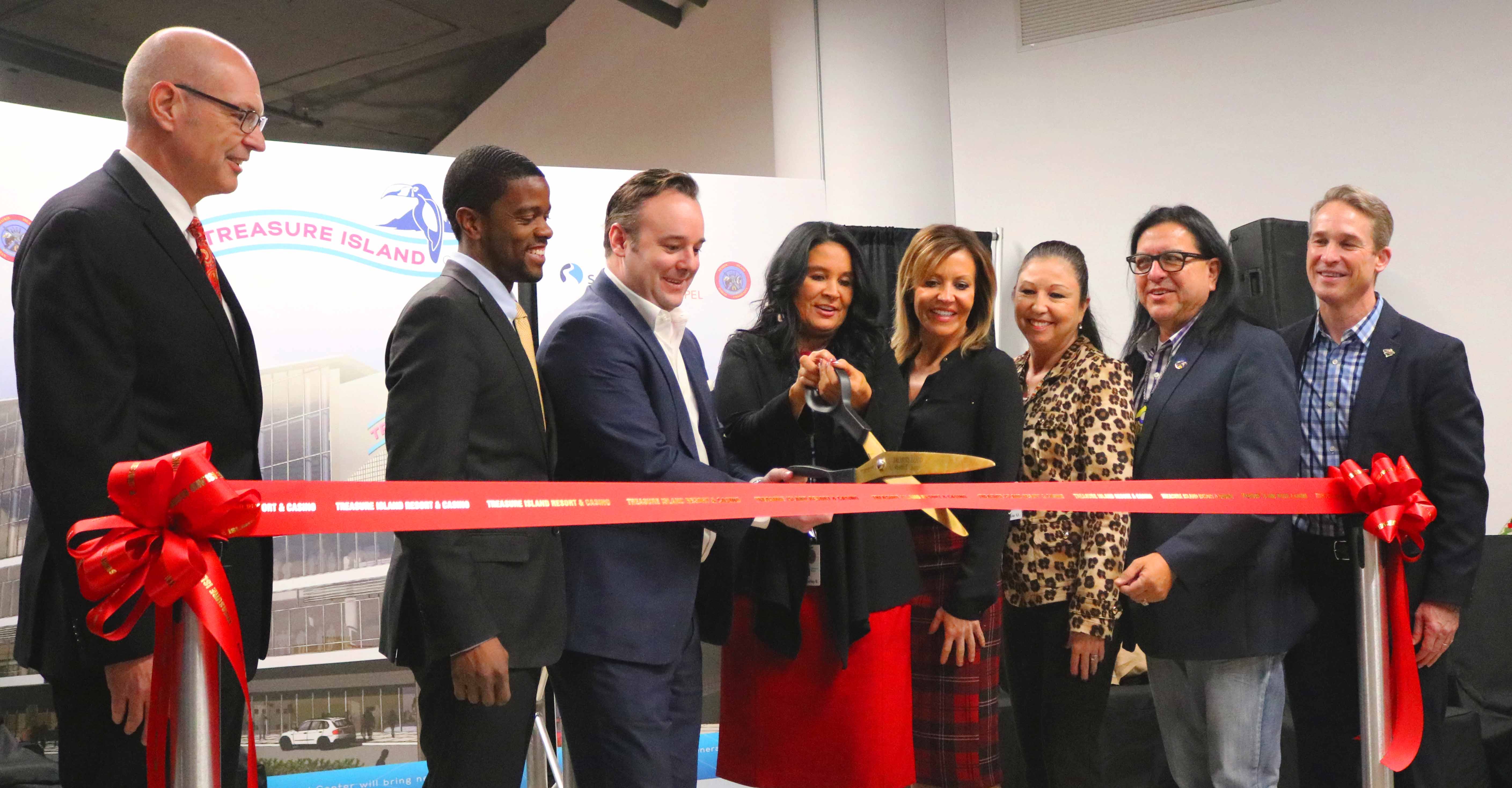 Pictured from right to left: Lee Krueger, president, Saint Paul Port Authority; Saint Paul Mayor Melvin Carter; Josh Krsnak, president, Hempel Companies; Shelley Buck, tribal council president; Nicole Lehto, tribal council member; Melanie Urich, tribal council member; Johnny Johnson, tribal council member; and Matt Majka, president, Minnesota Wild.
The Treasure Island Connection
Treasure Island also unveiled an impressive build-out in the skyway area on Level Three, directly above Walgreen's. "This is truly a bright spot in the Saint Paul skyway system, unlike anything we've seen before," said Lee Krueger, president, Saint Paul Port Authority. The Level Three skyway connects Treasure Island Center to both Ecolab and Wells Fargo.
The Prairie Island Indian Community, owners of Treasure Island Resort & Casino generously invested in this project as the naming rights sponsor not only to play a key business role in the venture but to also highlight the fact that Saint Paul and the surrounding region are part of the tribe's ancestral homeland.
"Saint Paul has great meaning to our tribe," said Shelley Buck, president of the Prairie Island Indian Community Tribal Council. "We have invested in this city and region for decades because of our connection to this community and we will continue to do so in a very visible way with Treasure Island Center."
For more information regarding this redevelopment project, go to TreasureIslandCenter.com.