The Heights Awarded LEED for Communities
Platinum Level Precertification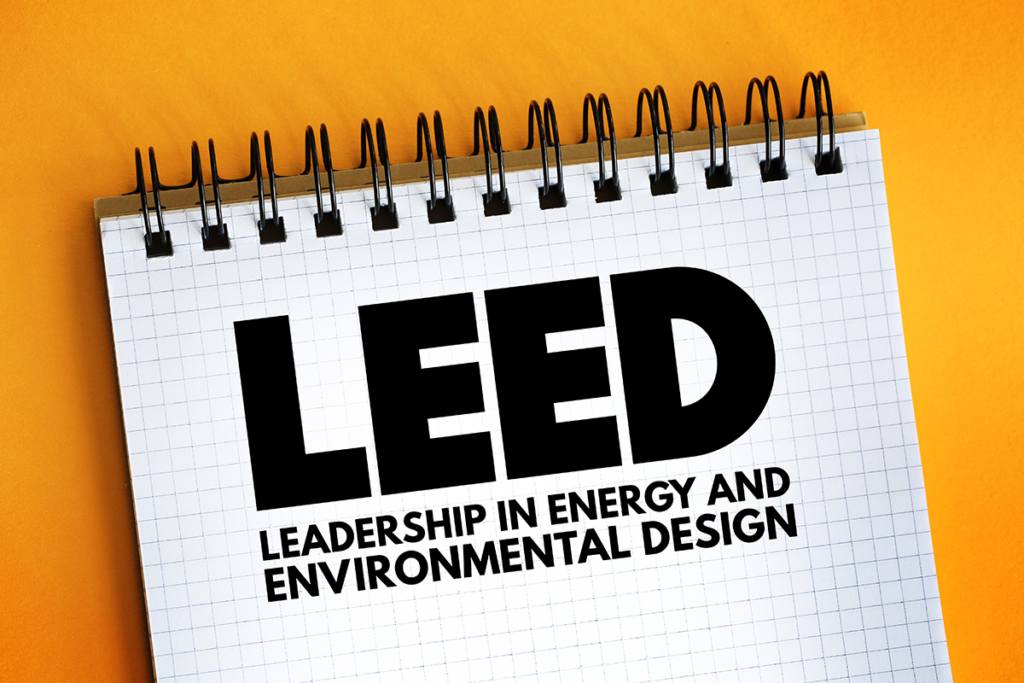 A Significant Accomplishment
The Saint Paul Port Authority is excited to announce that The Heights has received a Platinum level LEED for Communities precertification from the U.S. Green Building Council (USGBC). Platinum is the highest level to be earned. As such, it puts The Heights on course as the first project in the State of Minnesota, and one of fewer than 55 communities worldwide, to achieve this goal.
"From the beginning, our goal at The Heights has been to foster social, economic, and environmental investments that prioritize the health and well-being of those who live and work on the Greater East Side," states Kathryn Sarnecki, chief development officer for the Saint Paul Port Authority. She adds, "We now need to focus on attracting like-minded businesses to relocate to The Heights."
Right now, there are three light industrial parcels available. Properties range in size from 6.53 to 12.65 acres. Businesses moving to The Heights will join Xcel Energy, the first business to sign a purchase agreement earlier this year.
LEED for Communities Framework
Earning a LEED for Communities Platinum certification involves a comprehensive rating system evaluation, with a minimum score of 80 points. The Heights performed exceptionally well, scoring 87 points. Top marks were earned in the following categories:
Transportation and Land Use
Energy and Greenhouse Gas Emissions
Quality of Life
CLICK TO VIEW THE HEIGHTS LEED SCORECARD
Why LEED for Communities Matters
According to the USGBC website, "LEED for Cities and Communities helps local leaders create and operationalize responsible, sustainable, and specific plans for natural systems, energy, water, waste, transportation, and many other factors that contribute to quality of life—revolutionizing the way cities and communities are planned, developed, and operated to improve their overall and quality of life."
Furthermore, "The LEED framework encompasses social, economic, and environmental performance indicators and strategies with a clear, data-driven means of benchmarking and communicating progress."
"After working closely with the Port Authority on this project, LHB is excited to see that the precertification score validates the work we've done on the front side and verifies that we're on the right track with our plans for The Heights," adds Rick Carter, chief executive officer for LHB.
Reflecting on these results, Asa Posner, vice president of sales, Sustainable Investment Group states, "Our engineers and LEED consultants have thoroughly enjoyed guiding the Port on precertification and are grateful to be part of the shared vision for a more equitable, resilient, prosperous, joyful, and sustainable community on Saint Paul's Greater East Side."
"The Saint Paul Port Authority's LEED certification at The Heights demonstrates tremendous sustainability and climate leadership," said Mahesh Ramanujam, president and CEO, USGBC. "LEED for Cities and Communities was created to help improve our living standard and ensure every citizen has access to healthy, green, and high performing places and spaces. Cities and communities that achieve LEED certification develop responsible, sustainable, and specific plans for green energy, water, waste, transportation, and many other factors that contribute to quality of life, such as equity, education, resilience, infrastructure and more. The Heights is a prime example of how innovative planning and collaboration can help achieve sustainability and resilience goals."