Small Business Loan Success Story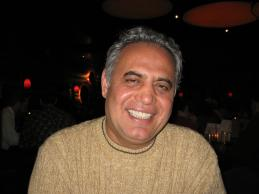 Saint Paul Event Center
Asad Gharwal opened the Saint Paul Event Center, inside Treasure Island Center, on the corner of 6th and Wabasha, in February 2020. Positioned as a moderately-priced event space, the center has capacity for up to 450 guests. Significant work went into the layout and design and after a successful grand opening, Gharwal's team was fielding 20 to 30 leads per day.
COVID-19 Impact
Soon after their grand opening, COVID-19 hit and the Saint Paul Event Center's projections for 2020 took a nosedive. As Gharwal explains, the event industry was hit especially hard and cancellations have extended through the end of the year.
The Solution
Gharwal has taken the necessary precautions to ensure the Saint Paul Event Center is as safe an environment as possible. This includes limiting capacity to 250 people for now, which leaves ample space for social distancing. Gharwal is also providing masks to those who come without. As he explains, "It's as safe as you can get right now."
Focused on the Future
With an eye on the future, Gharwal is using the Saint Paul Port Authority Small Business Loan to bring back furloughed employees. And while they wait for the event calendar to fill back up, employees are focused on marketing the space. Gharwal strongly believes this set-back is only temporary. In fact, he foresees a surge in activity in 2021 as the market squeezes two years' worth of events into one.