Port Authority Hits Jobs Goals for Building Previously on Reserve as a Backup Morgue Space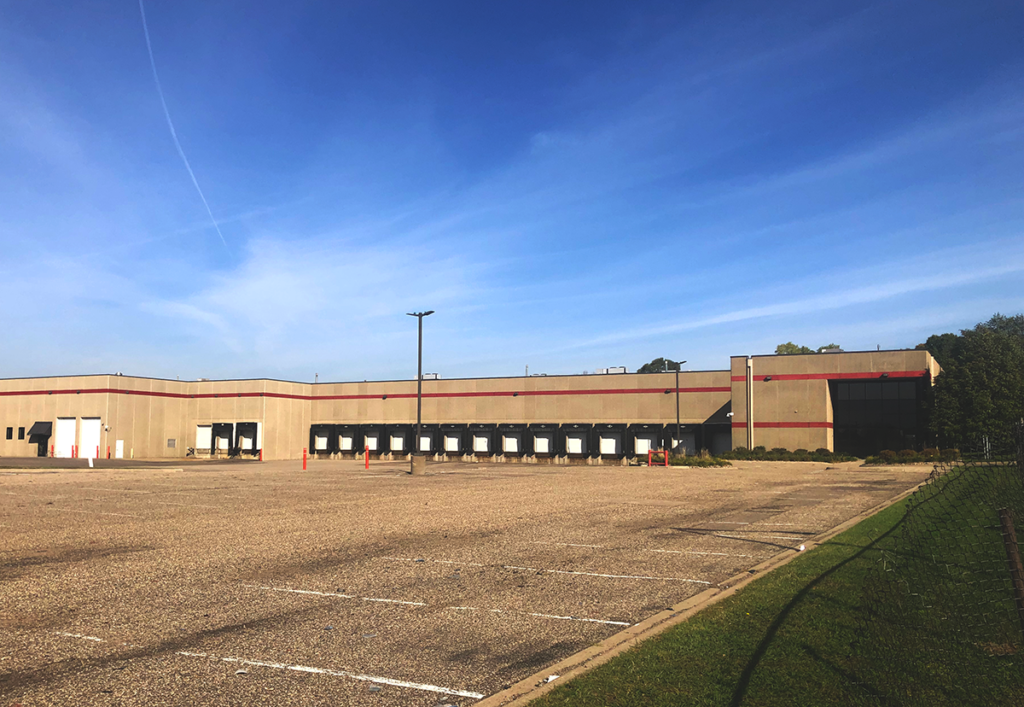 While COVID continues to make headlines, the future looks bright at 1415 L'Orient Street, Saint Paul. Soldier Trucking is positioned to move their operations to the site, bringing up to 140 jobs over the next two years.
The building was purchased by the State of Minnesota in 2020 because of its cold storage capabilities. The intent was to serve as a backup for area morgues that might not be able to keep up with demand because of the pandemic.
The first silver lining is the fact that the State did not need the space for this purpose and no bodies were stored at the facility. By late 2021, 1415 L'Orient Street was back on the market. Public agencies had the first chance to purchase the property and the Port Authority took the opportunity to gain site control. The goal was to find the "right" buyer to bring good paying jobs with low barriers to entry to a low-income neighborhood.
The Port Authority quickly put the property back on the market with sales criteria that went above and beyond the highest bidder. Soldier Trucking was selected from a handful of applicants because of their intent to add 60-70 net new jobs.
"We couldn't be more pleased with the outcome. We did what we set out to do – protect jobs. If we would have sold to the highest bidder, I have no doubt the job count would have been substantially lower. The first two calls we received were from end users with low-density job counts who just couldn't bring in the kind of jobs Saint Paul needs."

Lee Krueger, President, Saint Paul Port Authority
Soldier Trucking plans to relocate 20 administration jobs from Mendota Heights, retain 52 positions in Saint Paul, and add 60-70 new positions over the next 18 to 24 months. According to Zulegar, "If this building wouldn't have come on the market, we would have moved our operations to Woodbury."
Soldier Trucking's Vision for 1415 L'Orient
Soldier Trucking is a veteran-owned transportation company that focuses on putting people to work. Their core business lines focus on hauling bread for clients including Alpha Bakery, Baldinger Bakery, Chick-fil-A, and Costco; delivering auto parts to John Deere and local dealerships; and providing final-mile delivery for Amazon in both the Minneapolis and Saint Paul urban core. As Dean Zulegar, COO, explains, their drivers go into the more challenging areas because "every neighborhood needs packages."
Going forward, Soldier Trucking intends to recruit from within the neighborhood. Zulegar adds that there are enough people within a two-mile radius to fill future positions. Transportation challenges will be lessened thanks to proximity to the bus line, the potential for employees to walk to work, and a possible end-of-night shuttle.
Points of Interest
· Soldier Trucking prides itself on having a diverse workforce. Today, their employees represent 19 different ethnic communities.
· The lowest wage at the Saint Paul location will be $18.25 per hour with drivers having the potential to make between $70K and $80K per year with a standard drivers' license and DOT medical card.
· Soldier Trucking is committed to putting veterans back to work, including those who have previously had legal challenges.
· Soldier Trucking works closely with employment-focused nonprofit organizations including Union Gospel, Summit Academy, and Wounded Warriors.
· In 2019, Soldier Trucking was recognized as Amazon's Number One Delivery Company in the Nation. In addition, Soldier Trucking staff members have been recognized 56 times as Amazon Drivers of the Month since 2020.