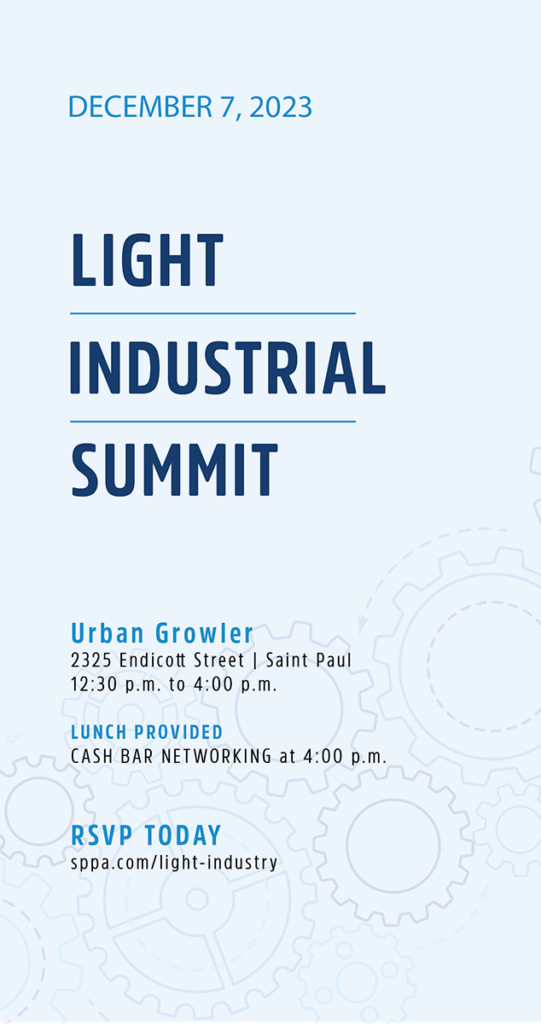 Mark you calendar for December 7, 2023 for the Saint Paul Port Authority's Light Industrial Summit. We will be at Urban Growler from 12:30 p.m. to 4 p.m. Lunch is provided.
For this session, we will focus on the ever-changing light industrial market and its impact on commercial real estate. Guest speakers will share insights on current trends, available properties, buyer profiles, and the differences between own and lease options.
Twin Cities Habitat for Humanity will share insights on how affordable housing and light industry will co-exist harmoniously at The Heights. From there, we will outline our community engagement process and demonstrate how community input is being integrated throughout the development.
SCROLL DOWN TO THE RSVP FORM