Building an Effective DEI Strategy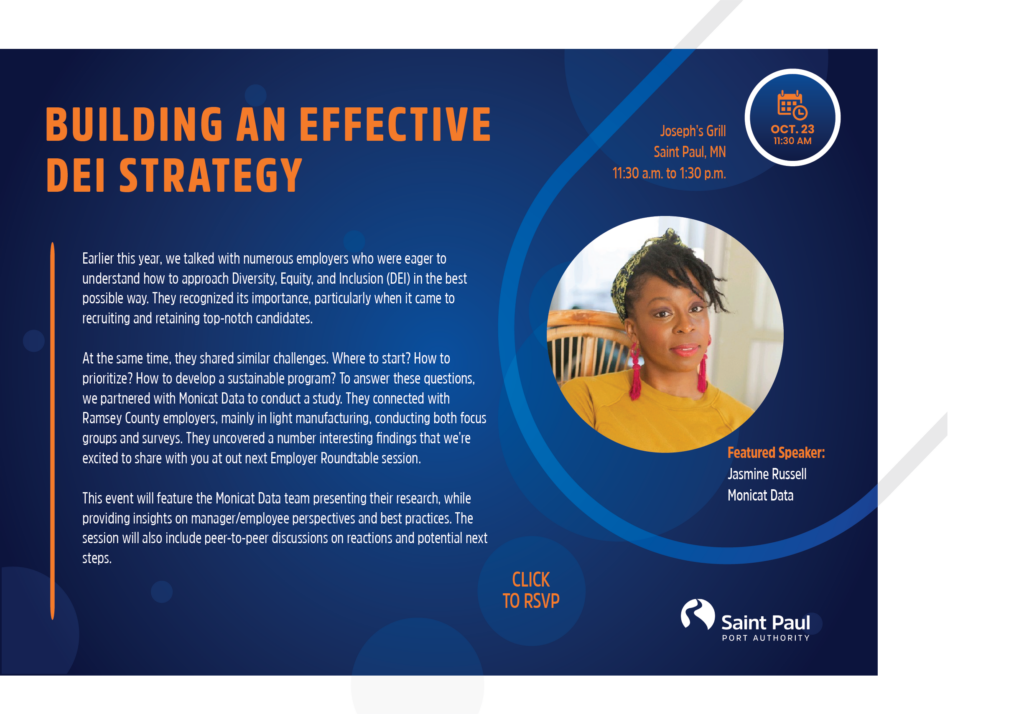 We're Back with our More HR Roundtable Events
Join us for three upcoming HR Roundtable events in 2023, starting with an insightful presentation by the Monicat Data team. Discover the key findings from their groundbreaking research project in the Ramsey County light industrial job sector. Be prepared to dive deep into essential DEI topics, such as starting a program, prioritizing strategies, and measuring success.
Monicat Data immersed themselves in multiple businesses, conducting focus groups and online surveys to uncover insights. On October 23rd, they will reveal these findings for the first time. Following their presentation, engage in meaningful discussions with your peers to explore how to apply this knowledge effectively.
In this supportive and inclusive session, we encourage everyone to ask questions and share their feedback freely. While each organization's path may differ, our goal is for all attendees to leave with valuable information that will enhance their recruitment, retention, and employee satisfaction strategies. Don't miss out on this opportunity for growth and learning.