Puppies and Pottery and PACE, Oh My!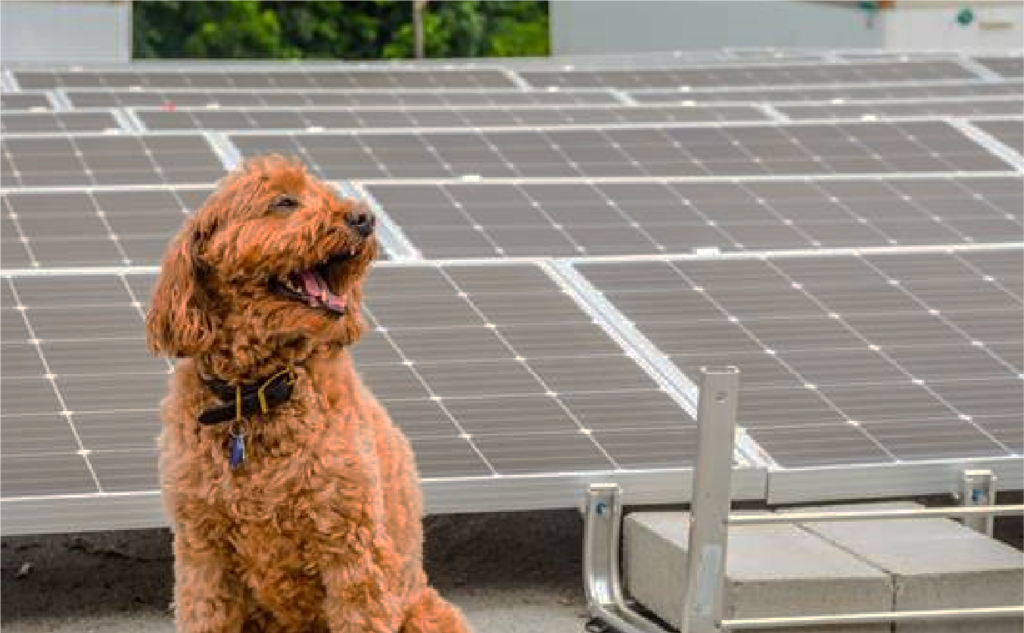 Niles Deneen, president of Deneen Pottery, recently invested in a 130-kilowatt solar array, which was installed on his company's rooftop at 2325 Endicott Street, Saint Paul. When they "flip the switch" to go solar on August 1, the company's energy usage will decrease 18 percent. Thanks to tax credits, depreciation, lower utility bills and rebates from Xcel Energy, the project cash flowed immediately and will continue to add value over the next 25 years.
According to Deneen, this was a big upgrade and one he considers a passion project.  As he explains, "We've always been an environmentally-friendly company. We believe in the importance of leaving the world a better place than we found it." Thanks to this investment, Deneen Pottery will now harvest enough electricity from the sun to power one glaze kiln, which fires 1,250 mugs at once.
MinnPACE Financing
Deneen's vendor, All Energy Solar, recommended MinnPACE financing. "Thanks to our partnership with MinnPACE and Spire Credit Union, we were able to put this project together. It was a breeze. Super simple and very straight forward. And, with a reasonable interest rate and payments rolled into our property taxes twice per year, it was easy to cash flow," Deneen adds.
Is MinnPACE Right for You?
We asked Deneen to share his insights on what other building owners should take into consideration before installing solar with MinnPACE financing. His response was, "If you've got confidence in your business model and know you're staying in your current location, it's a no-brainer.  The passion points alone of being able to save 2,170 metric tons of coal that won't be burned because of this [solar panels], or the 55,660 trees that need to be planted as the exchange, just makes you feel good about what you can do."