Development Opportunities at The Heights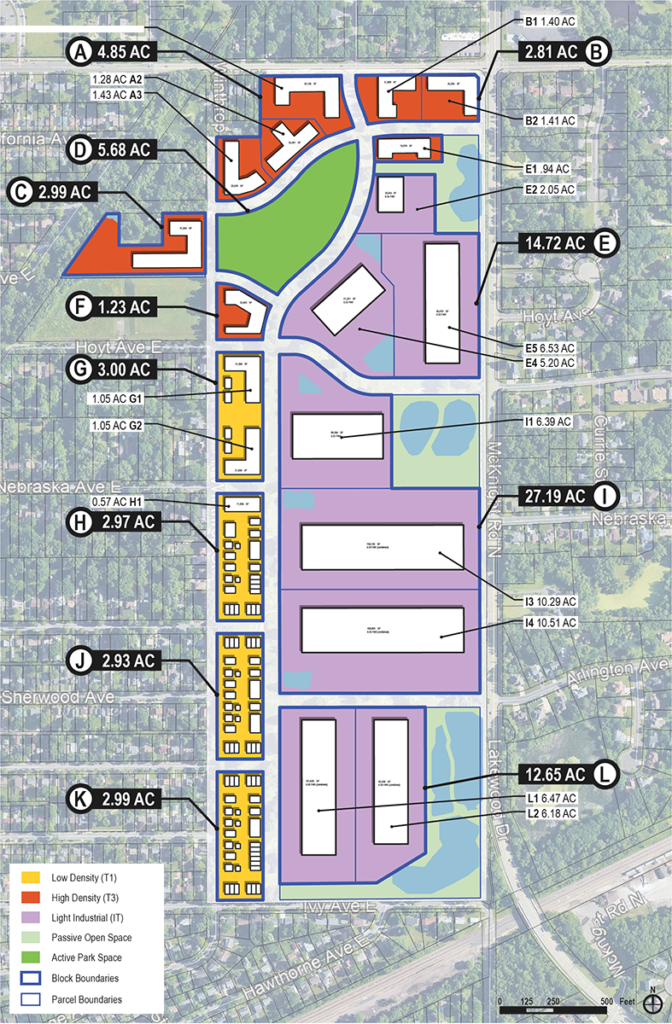 Development Opportunities for Housing and Light Industry
The Saint Paul Port Authority announced today that housing and light industrial development opportunities are now available at The Heights. Priorities include the selection of a master housing developer and light industrial users to build on individual parcels ranging from two to twenty acres. All development partners will need to work within the parameters of the City of Saint Paul's Hillcrest Master Plan, which was approved by City Council in June 2022.
Housing Priorities
A master housing developer will be selected based on their ability to bring a wide range of housing options to the site, including market rate, affordable, and deeply affordable units. Additional criteria include ownership/rental opportunities, concepts for large families, senior living options, willingness to invest in sustainability features, and the ability to pull together a diverse development team.
Light Industrial Priorities
Light industrial buyers will be selected based on their willingness to meet building size and job density requirements, invest in sustainability measures, and bring value to the community through local hiring efforts, living wages, and participation in a curated art mural program led by the Saint Paul Port Authority. Subsidies may be available to qualified buyers willing to enter into a 10-year community benefits agreement.
Learn More About Development Opportunities at The Heights
Development questions can be directed to Monte Hilleman (651-204-6237) or Tonya Bauer (651-204-6228) at the Saint Paul Port Authority. Detailed information can be found at theheightssaintpaul.com.