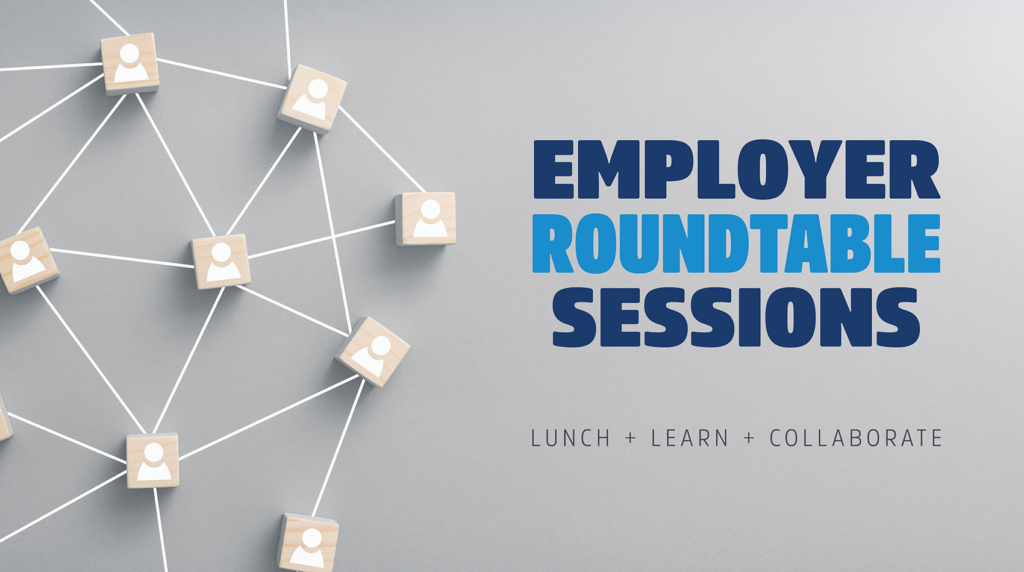 RSVP for the Employer Roundtable Sessions Below
Are you looking to build your leadership skills while expanding your professional network? If you're an employer or HR professional, the Saint Paul Port Authority invites you to join us for a series of roundtable sessions that will be intimate, collaborative, and engaging.
What to Expect from an Employer Roundtable Session
Each event will start with lunch and a short presentation led by a subject matter expert. This will set the stage for roundtable discussions, where you will have the opportunity to share challenges and discuss solutions with other professionals who share your experiences.
How to Prepare
There is very little you need to do to prepare. However, we do recommend that you take a few moments before the event to reflect on the topic. This should get you into the right mindset to think through any questions you may have or challenges you're currently facing. And finally, be ready to share your insights with others on where you've found success. You never know, it could be great conversation and help someone else find a breakthrough too.
This series was made possible in part by a Ramsey County Employer Champion Grant.
RSVP TODAY