Port Authority Thanks Paul Williams for his Service to Board of Commissioners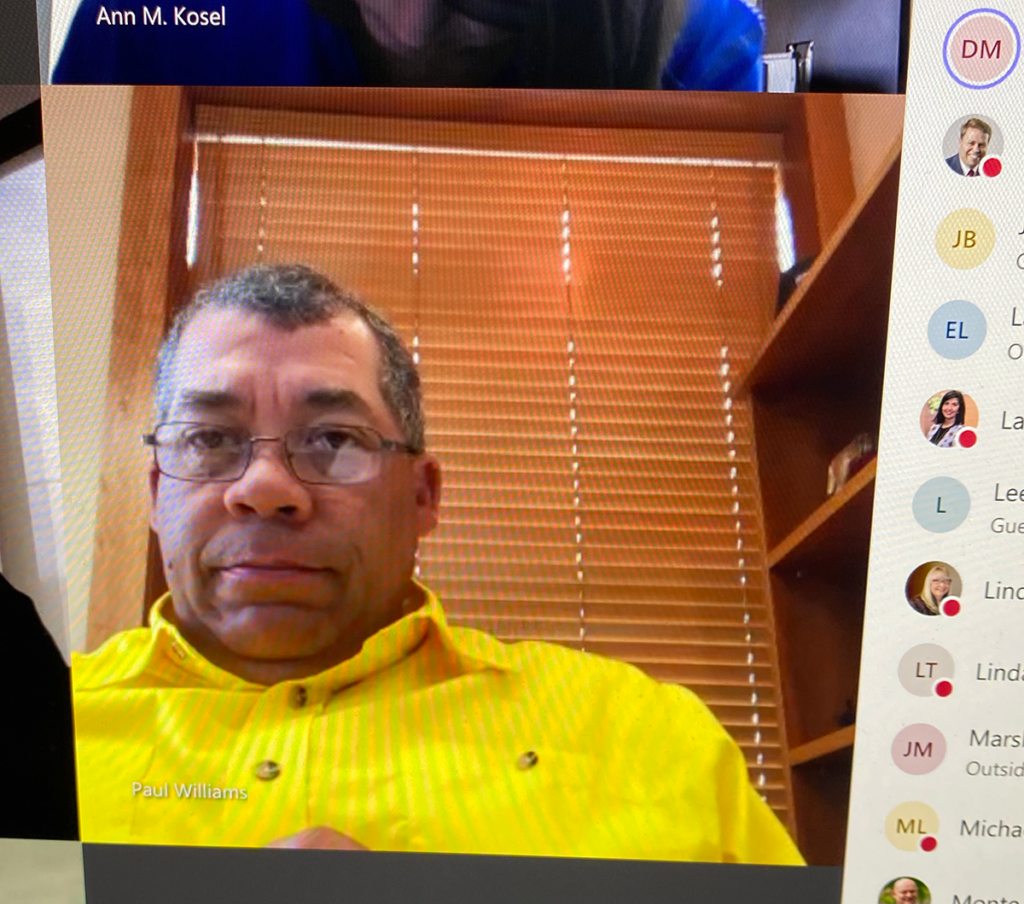 Today, Commissioner Paul Williams is attending his last Board meeting as a Saint Paul Port Authority Board Commissioner and deserves a great expression of thanks for his six years of service. Commissioner Williams was appointed by Mayor Chris Coleman to the Port Authority Board of Commissioners on September 3, 2014 and attended his first Board meeting on September 29, 2014. Since that first meeting to the present, Commissioner Williams has been involved in over 163 Port Authority Board Resolutions.
Milestone Projects
During Commissioner Williams' tenure on the Board, the Port Authority has undertaken many important economic development projects benefiting the City of Saint Paul and the State of Minnesota. These include the transformation of the former Macy's downtown department store into Treasure Island Center; helping bring Major League Soccer to the City of Saint Paul via the Port Authority's brownfield remediation work through the Port's Consulting Services program; the construction of the City's Public Safety Training Facility; the creation and development of the Property Assessed Clean Energy (PACE) program into a nation-leading economic development financing tool; and the relatively recent acquisition of the former Hillcrest golf course site and resulting commencement of one of the largest and most significant redevelopment projects on the east-side of Saint Paul.
Thank You
To state the obvious, Commissioner Williams has provided the leadership acumen and support necessary for the Port Authority to succeed. NOW, THEREFORE, BE IT RESOLVED that the Saint Paul Port Authority does hereby acknowledge and express its sincere appreciation to Commissioner Paul Williams for his six years of Board service, helping make the City of Saint Paul stronger and better.