Kristine Williams Hired as New Director of Real Estate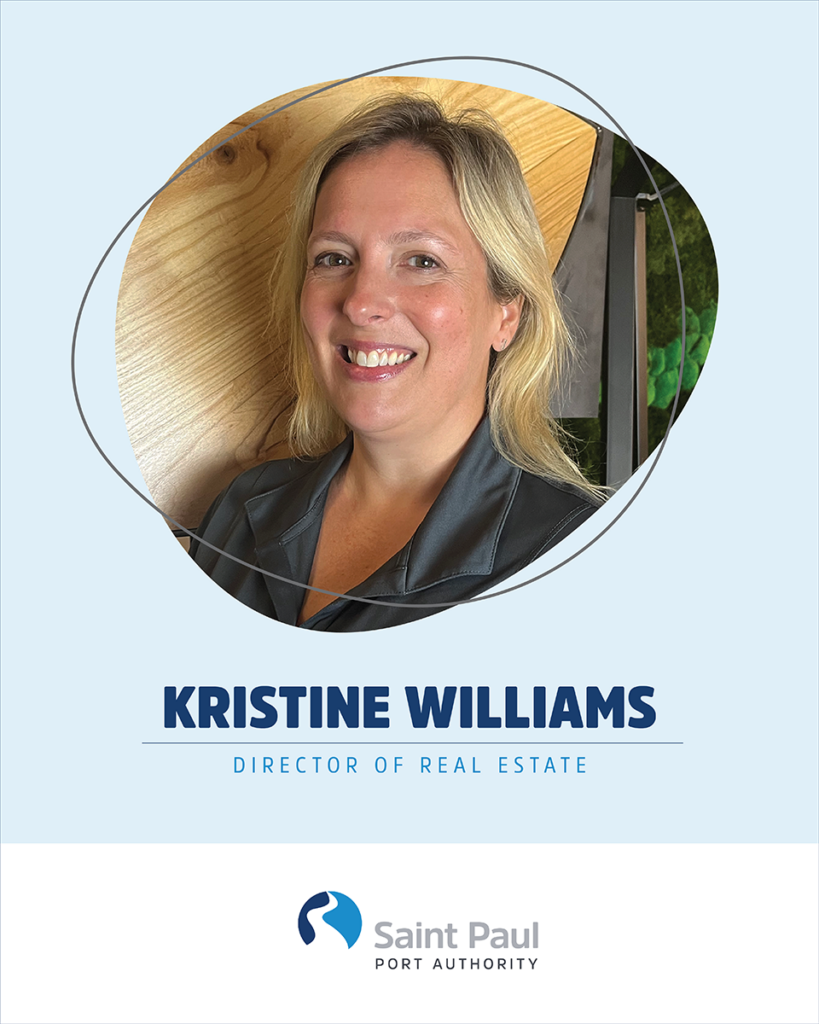 Kristine Williams | Director of Real Estate
The Saint Paul Port Authority hired Kristine Williams as its new director of development in August 2023. With more than 15 years of experience in commercial real estate and leasing, Williams brings a wealth of knowledge and expertise to her position.
Williams will oversee real estate development projects supported by the Saint Paul Port Authority. In addition, she will focus on developing partnerships that will lead to the identification of future opportunities within the City of Saint Paul.
Williams has an impressive background, having worked in both the United States and Canada. Most recently, she was with IAG Commercial Real Estate. Prior to that, she held a leadership role at Canadian Pacific. With Canadian Pacific, she successfully managed a real estate team across North America.
In addition to extensive industry experience, Williams earned both a bachelor's degree and MBA from the University of Saint Thomas. "We are excited to welcome Kristine to our team," said Kathryn Sarnecki, chief development officer for the Port Authority. "With her expertise in real estate and development, paired with experience as a leadership coach and strategic visionary, she will make significant contributions to the Saint Paul Port Authority's mission of expanding the tax base and facilitating quality job opportunities through commercial redevelopment in the City of Saint Paul."