Help us Tell the Story of the Working River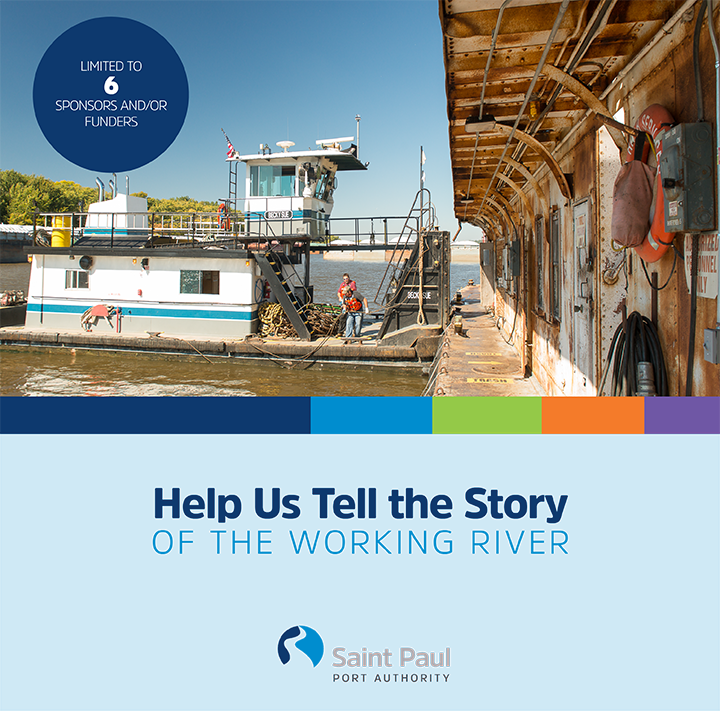 Between 2019 and 2020, the Saint Paul Port Authority will work with  Twin Cities PBS (TPT) to tell the story of the working river. It will include a 30 minute documentary highlighting the state of river shipping on the Mississippi, with added focus on Saint Paul ports. The goal is to help Minnesotans better understand the impact river shipping has on the local, state, and regional economy. It will also serve as a tool to reinforce this message with elected officials.
Timeline
On-camera interviews will take place between August and September. Production will wrap-up by December 31, 2019. We anticipate broadcasting between February and March 2020. Broadcasts will include (16) 30-minute segments on TPT, with four primetime placements. Additional "short" versions will run at least 64 times across TPT2, TPT Life, and Minnesota Public Television Association (MPTA).
Sponsorship/Funding Opportunity
Help us tell the story of the working river by being a sponsor. For a $2,500 investment, funders and sponsors will be acknowledged in all presentations. These include broadcasts, publications, and web streaming.
Sponsors will also be able to share content on their websites and social media channels. Because this project spans over two calendar years, payments can be made in 2019, 2020, or split between the two.
If interested in sponsorship/funding opportunities, please contact Andrea Novak at aln@sppa.com by August 15, 2019.