Essential Business Spotlight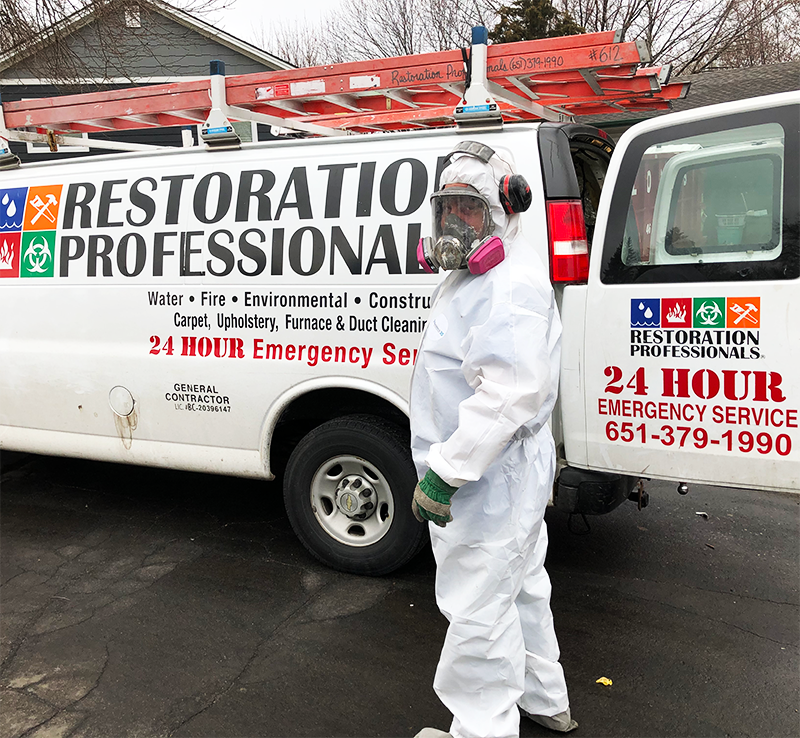 Restoration Professionals, located in the Saint Paul Port Authority's Great Northern Business Center, is open 24-hours a day, 7-days a week, ready to support clients following a multitude of disasters. Services range from cleaning and sanitizing after a fire or flood, to rebuilding and putting homes and businesses back together. During the COVID-19 pandemic, Restoration Professionals are also sanitizing buildings to limit its spread.
Facing a Crisis
In mid-March, this family-owned business faced the universal dilemma of how COVID-19 would impact their business model. Fast forward a few weeks and there are still a lot of unknowns. But, in the true spirit of small business entrepreneurship, the leadership team at Restoration Professionals are successfully managing through this crisis as an essential business.
Marah Cuadrado Labey, Financial & Human Resources Manager, finds her motivation in the organization's sixty-five employees. "We're seeing all of these small businesses having to lay off almost their entire staff and it's super scary," says Labey. At a time when there's little to celebrate, she adds that each day they are fully staffed feels like a "mini-celebration."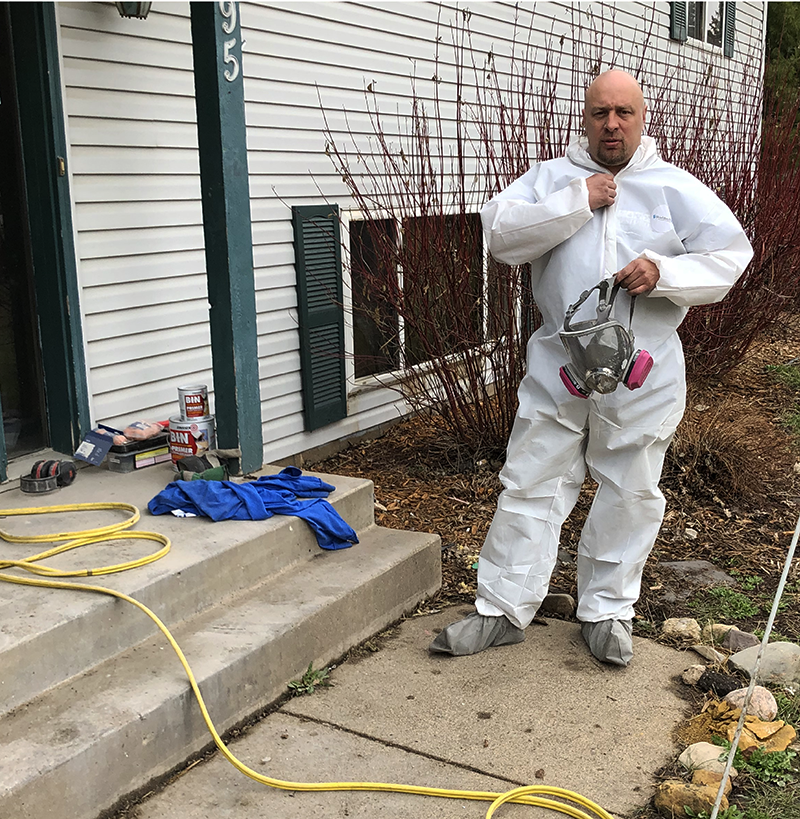 Protecting Employees
With little time to prepare for COVID-19, Restoration Professionals quickly developed a formal, written protocol. Due to the on-demand nature of their business, this was no easy task. In the end, all employees who could work from home effectively were asked to do so.
Carpenters and technicians were directed to limit their presence in the office to picking up and dropping off specialty equipment being used in the field. From there, they minimize their exposure even further by working in vacant buildings and out of their vehicles. They are also increasing their use of personal protective gear. While they would generally use N95 masks, the medical shortage has caused them to move to respirators, which are reusable.
Team members who need to be in the office, to sanitize and pack-up clients' belongings, are also taking extra precautions. They are practicing social distancing and wearing more gloves. They are being asked to stay home if feeling ill.
Fighting Against COVID-19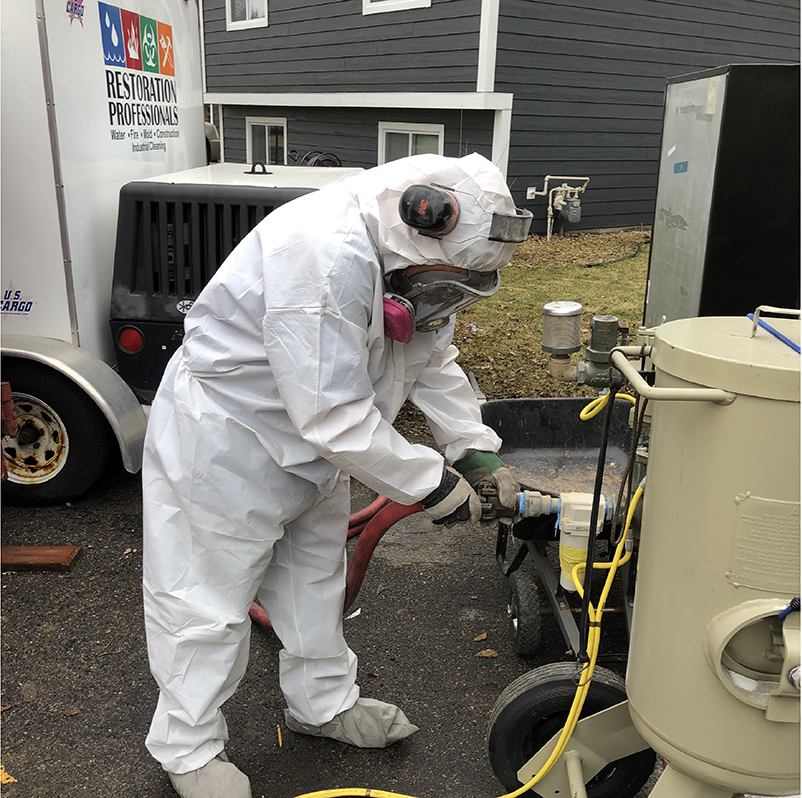 According to Labey, "We do biohazard cleanups, so it [COVID-19] is not out of our wheelhouse. At the same time, it's such a new topic, with a new strain. We're doing a lot of research to determine just how contagious it is and how we can clean for it."
Through this research, Labey learned that some of their current cleaning techniques work well for COVID-19, especially fogging. Currently, they use fogging to deodorize after a fire. The fogging machine is filled with a special mix of detergent and deodorizer, which is then sprayed throughout the site. As it turns out, virucides can also be added to the foggers. In this case, tiny droplets of the virucide fall onto surfaces that are then wiped away clean and disinfected.
Saint Paul Port Authority Connection
Restoration Professionals have been in business since 2003. When they made the decision to move from Roseville to Saint Paul, they worked closely with the Port Authority to secure their space at the Saint Paul Port Authority Great Northern Business Center. Since that time, the Port Authority and Restoration Professionals have maintained a strong business relationship and we thank them for the work they are doing in our community.
---