Post Event Follow-up
Multiple participants requested access to Lynn Pingol's presentation. The document can be accessed below.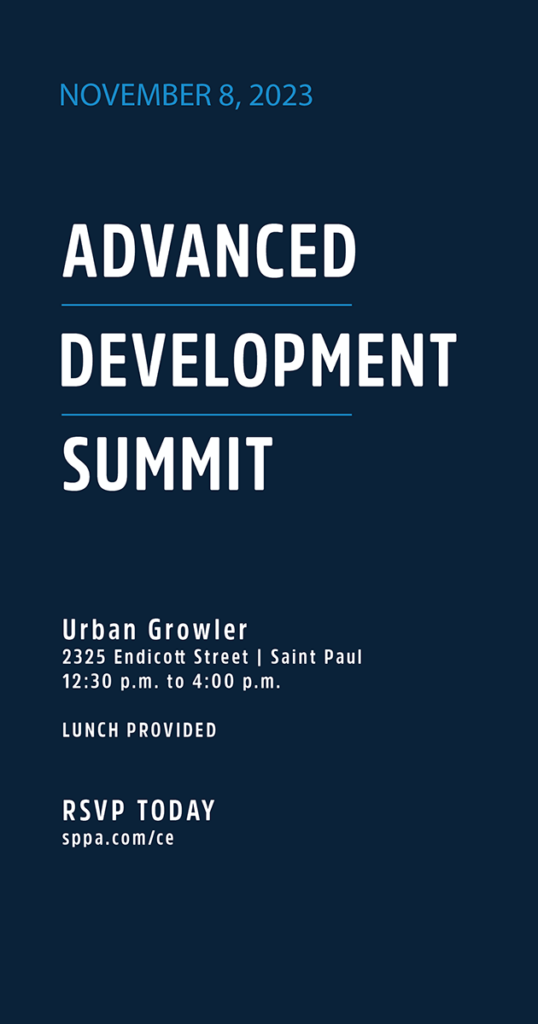 Course Outline
The session will begin with a conversation about the Saint Paul Port Authority's experiences at The Heights, featuring real-life examples from Kristine Williams with the Port Authority and Jeff Shopek with Louck's.
From there, Tanya Bell, NTH, and Alan Van Dellen, Stinson, will lead a discussion about unique ownership structures, focusing on the differences between general and limited partnerships, negotiation strategies, and considerations for property marketing in both short and long terms.
Carl Brandt, Great Southern Bank, and George Hoene, SPPA, will then delve into the current economic pressures in project financing. This will include exploring regulatory directives, the impact of rising interest rates and evolving workforce dynamics, as well as addressing the risks banks are facing in the real estate industry.
Lynn Pingol, MacKee Companies, will touch on industry challenges including labor shortages, project delays, and collaborative efforts with emerging developers.
The event will conclude with a conversation about sustainability in the commercial real estate market. Our speakers, Leif Eikevek and Kim Crowman with Leo Daly, and Kevin Bright with Kraus Anderson will discuss the benefits of sustainable practices, upgrade options, green certifications, and the impact of these measures on construction projects.
What Others are Saying About Our Events
Don't miss this opportunity to gain valuable insights and network with industry professionals. Register today to secure your spot!