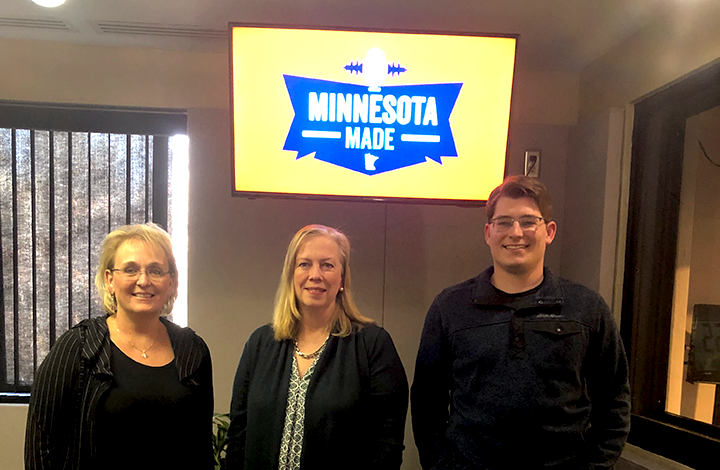 In the new world of HR recruiting, manufacturers need to embrace new ideas and technologies to fill openings. The days of simply posting an ad are over.  To compete in today's market, manufacturers need to adapt. They need to do things differently. On this episode of Minnesota Made, experts share tips on how to be successful. Strategies range from building a brand to embracing digital.
Click here to listen on iTunes.
Click here to listen on Stitcher.
Our Guests
Sharon Asmus, President, TPI Custom Solutions
Talley Flora, CEO, Red Seat
Kyle Scott, President, NorthWing Digital