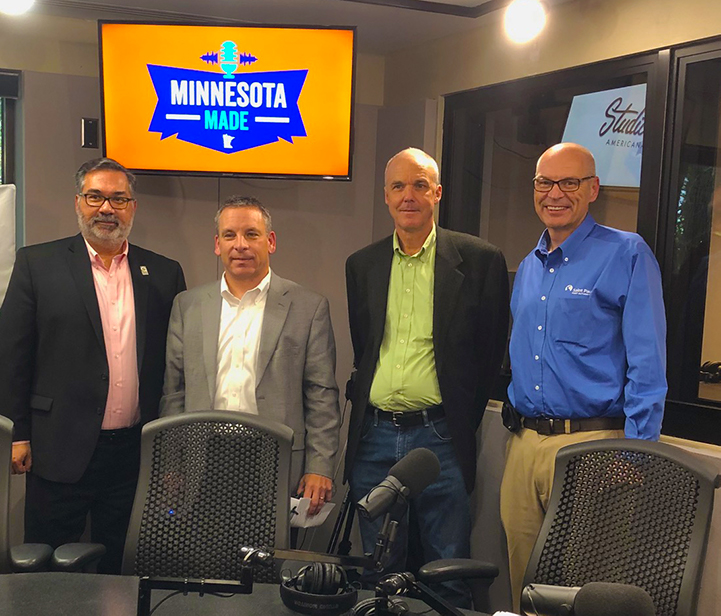 Pictured left to right: Dan Rodriguez, Kevin McKinnon, Martin Schiekel and Lee Krueger.
Minnesota Manufacturing Resources and Incentives
A thriving manufacturing sector is vital to our economy. In response, organizations at both the state and local levels offer programs to support manufacturing growth. On this episode of Minnesota Made, we highlight several programs currently available.
Click here to listen on iTunes 
Click here to listen on Stitcher
Guests