Capital City Properties' Equity on Ice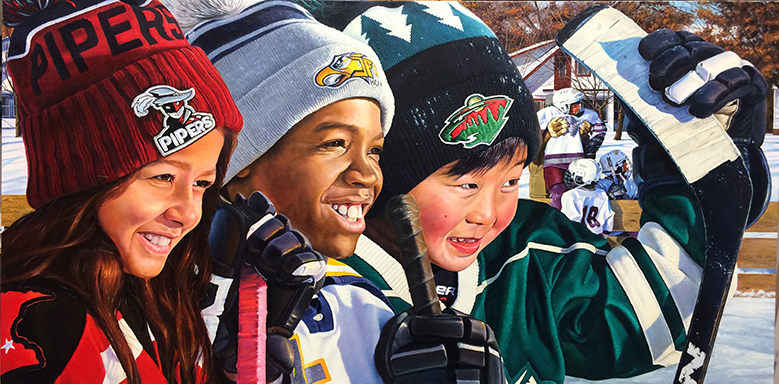 Equity on Ice
We couldn't be more excited to welcome both the Minnesota Wild and Hamline Pipers to TRIA Rink at Treasure Island Center. Because of their support, Treasure Island Center will soon be a vital hub in the heart of downtown Saint Paul.
When the hometown teams are not the ice, TRIA Rink is available to the general public for hockey, figure skating and other ice-related activities. In fact, we expect 600,000+ visitors to the rink each year. And, as ice time continues to book-up, our goal is to ensure there is equitable access to ice time at TRIA Rink.
Why?
Statistics show that 24% of Saint Paul residents are living in poverty, including 25,000 children. Our goal is to ensure these kids have opportunities to be as much a part of TRIA Rink as their wealthier peers.
How?
The Saint Paul Port Authority has established the Equity on Ice fund, which will be managed through Capital City Properties, our not-for-profit arm. 100 percent of all funds raised will be directed to nonprofit organizations that leverage ice-related activities as part of their youth outreach programming.
Ideal organizations include those that take a holistic approach to their mission by incorporating mentoring and tutoring into their programs. Funds will awarded based on need and measurable results.
Funding Priorities
Dedicated office and storage space at Treasure Island Center for nonprofit partners
Equipment needed both on and off the ice
Significant blocks of ice time
We are currently working through logistics with DinoMights and the Saint Paul Police League. Other organizations are welcome to request support.